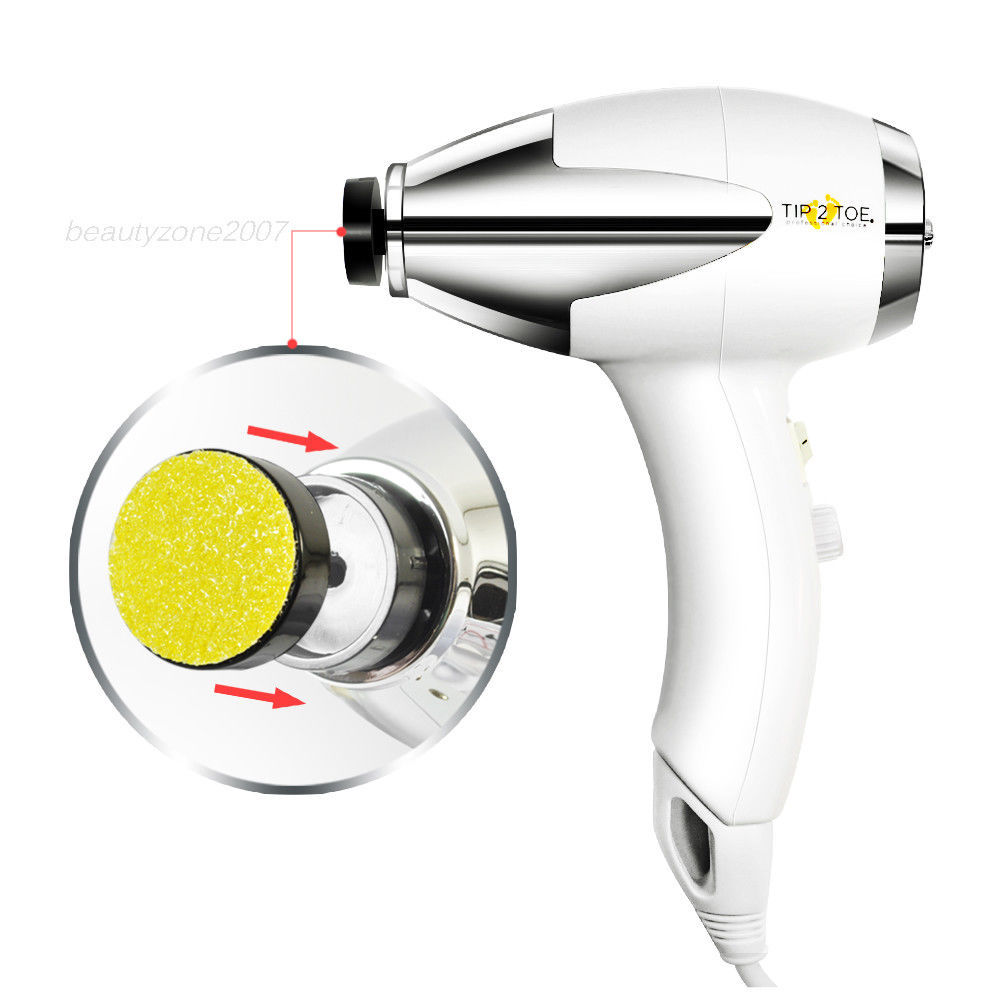 Today, we tested the Tip2Toe Professional Electric Callus Remover after hearing a few people mention it. But does it actually get rid of deep-rooted, painful calluses? Is it as easy to use as some people suggest? Should you spend your money on it? 
Are you struggling with calluses? You aren't the only one — we have the same issue. So, we embarked on a journey of finding the best callus remover out there.
We're going to answer all these questions (and so much more) in the following sections. By the end, you'll know exactly whether this electric callus remover is your perfect callus-eliminating match for a good and better foot care.
TLDR:
Overall, the product isn't great. The best callus remover on the market is undoubtedly the Swissklip Callus Remover. If you're looking for a fast, effective, at-home treatment for painful calluses, you'll find the solution with Swissklip, not Tip2Toe Professional Electric Callus Remover.
Tip2Toe Professional Electric Callus Remover Pros and Cons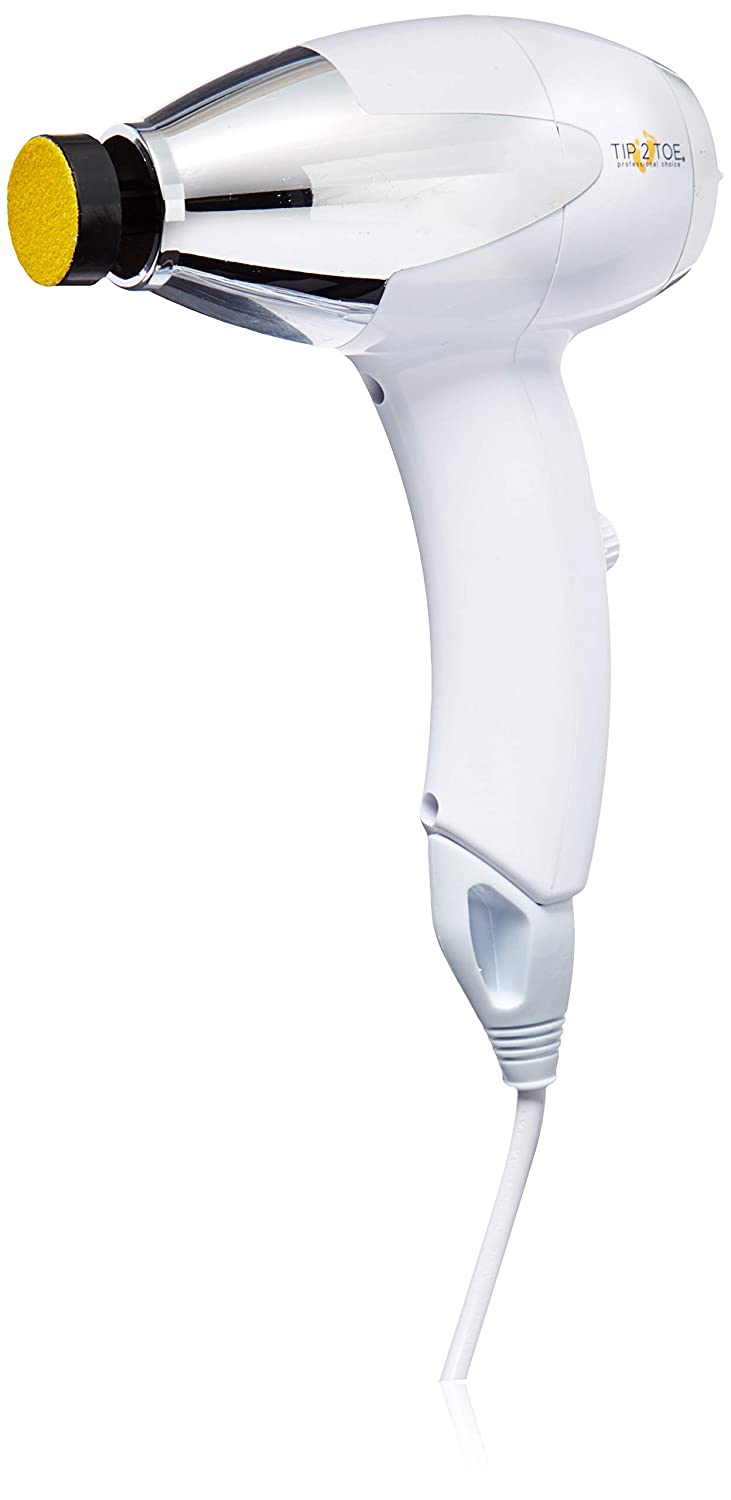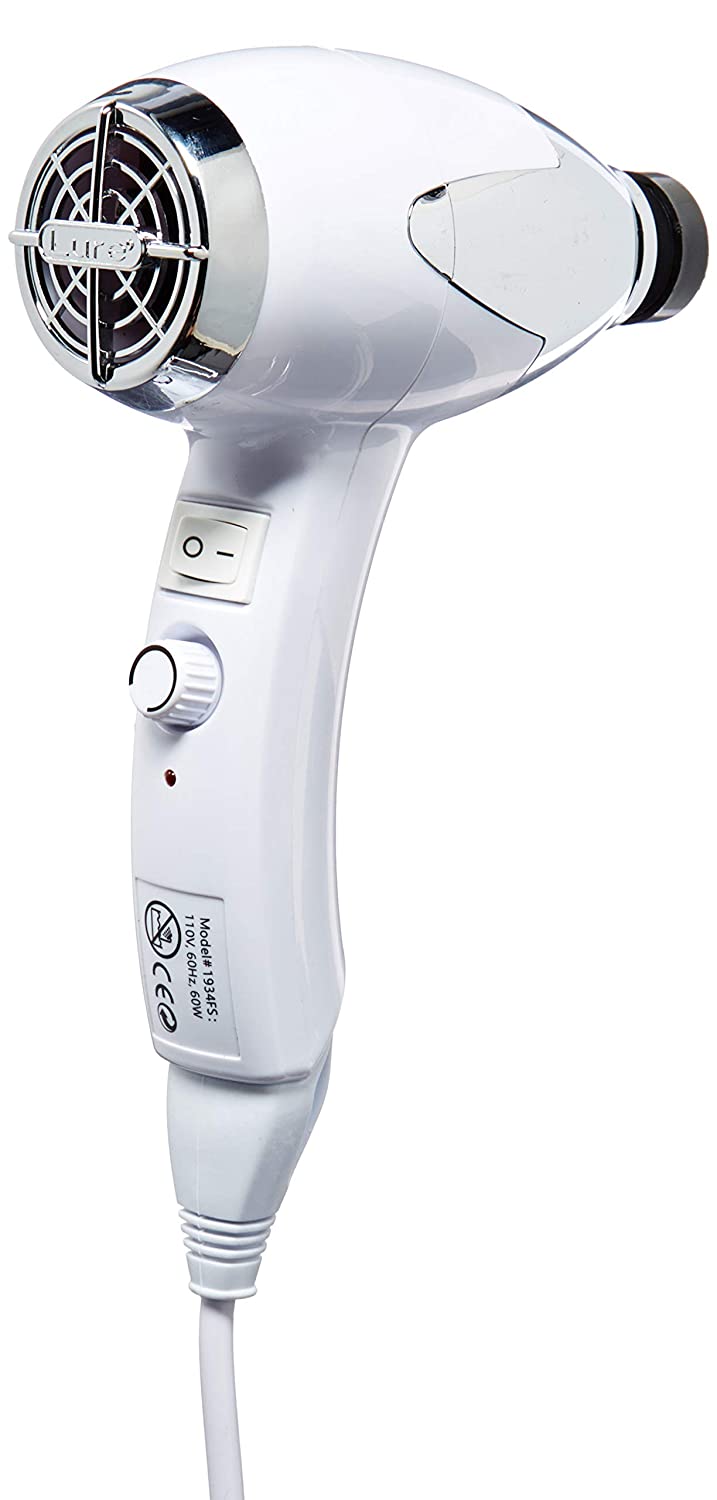 The Pros
Comes with six coarse and six fine file discs

Has a speed control dial

Fitted with a nine-foot swivel cord with an integrated hook
The Cons
Complex to use compared to other callus removals

The tool rotates too quickly, even at the slowest speed, which is off-putting

Have to use light pressure to reduce the risks of taking off too much skin

Heavy and awkward to hold

A steep learning curve to using it to avoid burning sensations

Is not long-lasting in the slightest

Expensive, especially compared to other callus removers, including the

Own Harmony Electric Callus Remover
What Is Tip2Toe Professional Electric Callus Remover?


The Tip2Toe Callus Remover is an electric callus remover by Lure designed to give you soft and smooth skin in minutes. It's an incredibly high-powered foot file that comes with six fine and six coarse filing discs, both of which have different uses. 
The fine attachments should not be used to remove calluses. Instead, they are designed to remove dry or mild skin for an overall softer feel and smoother-looking feet. On the other hand, the coarse attachments are made to remove corns, deep calluses, and hardened dry skin.
Initially created for professional use, the tool is supposed to help anybody achieve salon-quality results.
Key Features of the Tip2Toe Professional Electric Callus Remover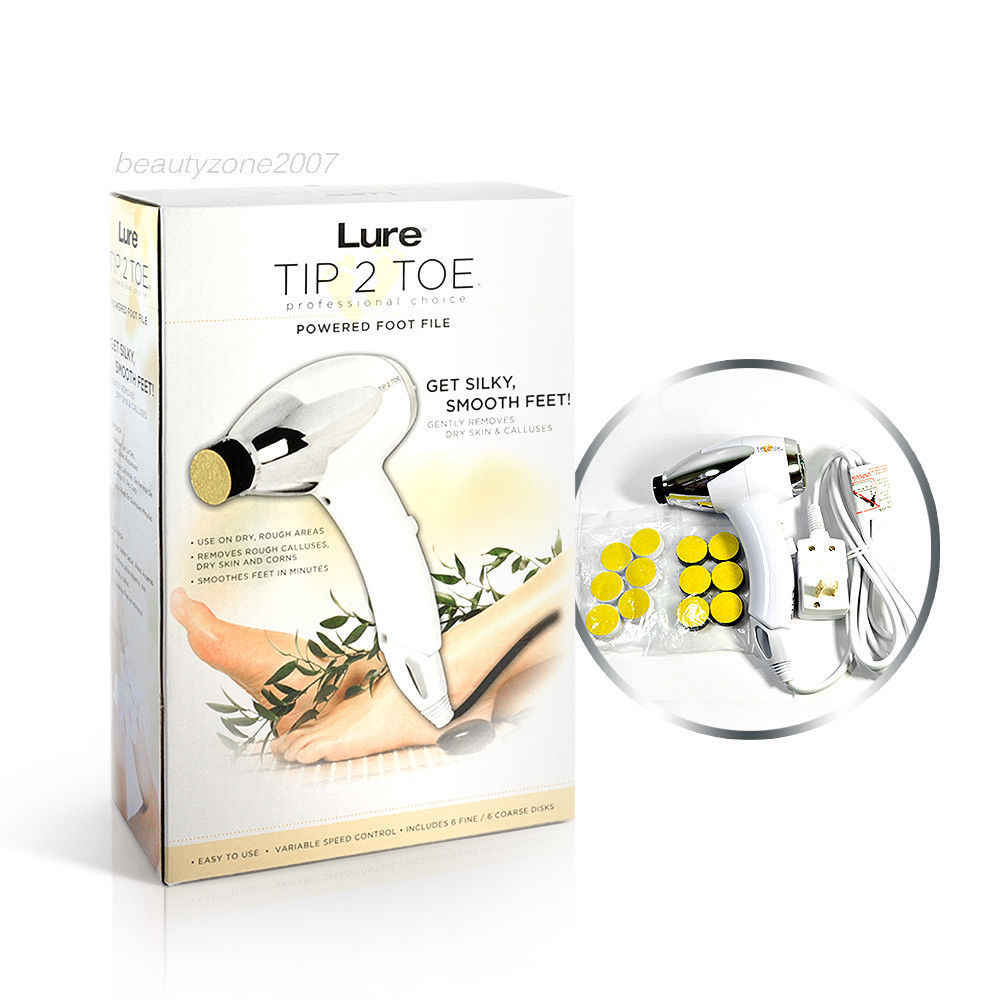 You know the basics now. But let's dive deeper into the main features of this callus remover.
Firstly, it has an integrated adjustable speed control for treatment customization. The dial sits on the back of the tool just below the on/off switch for easy access.
The company recommends starting on the lowest setting for the best results. However, even the slowest speed is alarmingly fast. You really need to take your time to learn proper usage before putting it straight on your calluses!
Below the adjustable speed control, you'll find the on/off indicator light. Despite its placement, it isn't related to the speed — it simply lets you know whether the device is on or off.
We found the nine-foot swivel cord very helpful. You don't have to twist and contort your body in unusual ways to free yourself from the confines of a short cable. You won't have to sit super close to a wall while using it, either. 
In addition, six fine and six coarse attachments come in the box, allowing you to get straight down to filing without waiting for a separate order.
How Does the Tip2Toe Professional Electric Callus Remover Compare to Others on The Market?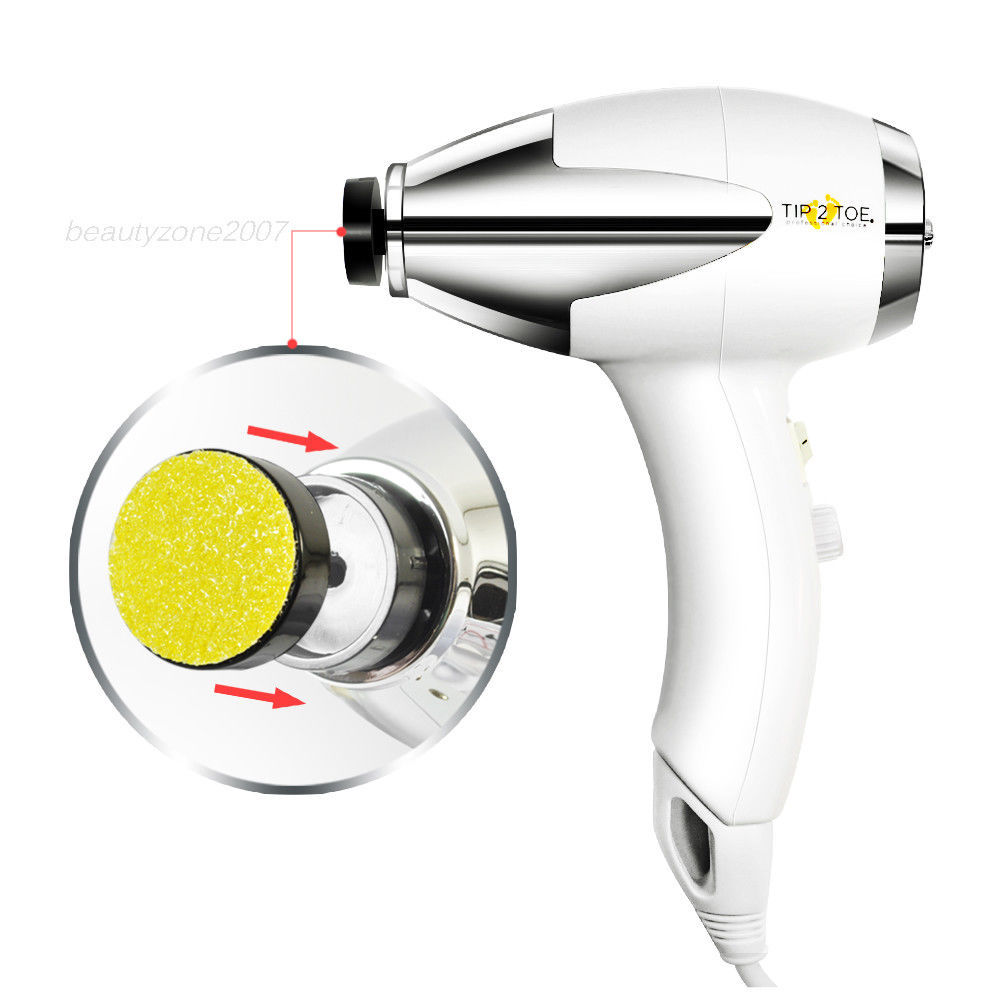 Naturally, the Tip2Toe Professional Electric Callus Remover is worlds apart from manual callus removers. And, to begin with, we were certain it would be way more effective than such solutions. 
We were wrong.
While it does remove calluses, it's far too aggressive for our liking. The tool spins rapidly, even on the slowest speed setting, and any amount of pressure files far too much skin away, ensuring a pretty unpleasant experience. 
We weren't surprised to learn this was created for professional use. After all, the learning curve is drastic — only somebody with an incredibly steady hand and confidence using such tools would achieve perfect results. 
So, even though it works, it isn't the best callus remover on the market. The Swissklip Callus Remover Foot Scrubber is much better, thanks to its manual nature and the double-sided blade that massages the foot while eliminating calluses. 
Who Should Purchase the Tip2Toe Callus Remover?
People who like complicated products will fall in love with this one. It has an ultra-steep learning curve that many individuals (us included) aren't up for, especially when it comes to removing calluses from their delicate feet. 
Due to the rapidly rotating attachment and the surprising heaviness of the device, users have to angle it in the most uncomfortable way. Ergonomic? We think not.
Many people have mistaken this for a "plug-and-play" situation, but it's far from it. Those who are dedicated to learning proper usage should purchase the Tip2Toe Callus Remover. Others will have a much nicer time with the Swissklip Callus Remover Foot Scrubber , it is far gentler, easier to use, and much less expensive.
Why Should You Buy a Tip2Toe Callus Remover?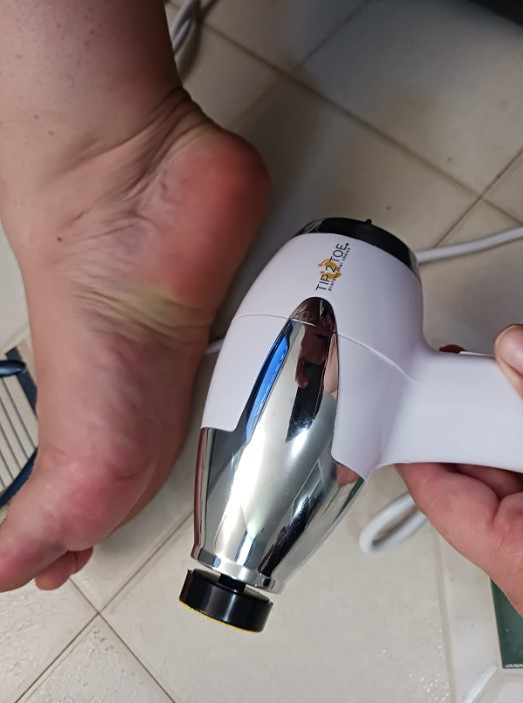 If you have a big budget to blow and you want to take on the task of learning to use the Tip2Toe Professional Electric Callus Remover, you should get it. But it's worth knowing that you can get the same (if not better) results without the steep learning curve in a cost-effective, easy-to-use package. 
Instead of nervously bringing a quickly rotating tool to your precious feet, we suggest purchasing the Swissklip Callus Remover. Not only is it less than half the price of the Tip2Toe electric model, but it's also less time-consuming. 
At first glance, you might think that the Tip2Toe would be faster. However, the learning curve for proper use takes a while. Thus, the manual model is much more effective for your bank account and your time. 
How Do You Use the Tip2Toe Callus Remover?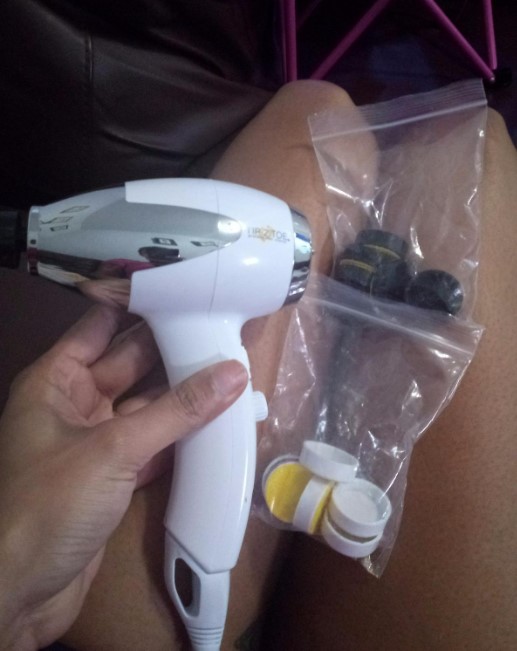 Using the Tip2Toe Professional Electric Callus Remover is more complicated than a manual model. You'll need to practice patience and try it out carefully to build your confidence and reduce the likelihood of filing too much skin with the rapidly rotating tool. 
Here's how to get rid of a callus with the Tip2Toe callus remover:
Attach one of the coarse file discs to the end of the remover. 

Plug it in. 

Turn it on to the lowest speed setting. 

Without applying any pressure, gently run it over your callus.

Adjust the speed as you see fit. 

Continue filing the callus down until it's no longer present. 

Turn the tool off.
While this may seem easy enough, the speed of the rotation makes it quite a scary process. The lowest setting is far too fast — you risk hurting yourself if you slip or accidentally apply any pressure. The learning curve is real with this one!
Does the Tip2Toe Callus Remover Really Work?
Yes, the device does remove calluses from your feet once you get the hang of it. Just keep in mind that there is little to no room for error as the file rotates incredibly quickly. 
However, based on our experience, you will have a better time with the Swissklip manual model, which effectively removes your hardened skin and calluses while massaging your feet for a pleasant, spa-like time. We discuss it in more depth in our Swissklip Callus Remover and Foot Scrubber review.
What Are Customers Saying About the Tip2Toe Callus Remover?
It's safe to say that we aren't the only people who didn't have the greatest time using this callus remover. Too many customers have said it works to file away calluses, but it's far too fast and doesn't provide any margin for error. 
In fact, one customer said it left them with mild burns and irritation as they accidentally applied too much pressure. And another said the device itself became too hot too quickly, so they had to stop using it after only a few minutes. 
On top of that, plenty of users are saying that it lacks longevity, especially for the price. We expect such products to last for years. But, unfortunately, many individuals reported that it breaks after just a few months of usage.
Where Can You Order the Tip2Toe Callus Remover?
If you would like to buy the Tip to Toe callus remover, you can do so on Amazon. It's available on Prime. So, if you're a member, you'll receive it within a few days. 
The Final Verdict
The Tip2Toe Callus Remover is an electric filer designed to give professional results at home. But the zero margins for error and the extortionate price make it less than ideal. 
If you are searching for a way to quickly and easily remove calluses at home, you should purchase the Swissklip Callus Remover Foot Scrubber. It gets rid of dead skin and deep calluses with very little effort without making a massive dent in your bank account. 
Not to mention that it will last for years to come, thanks to the medical-grade stainless steel construction! You won't have to worry about calluses again.