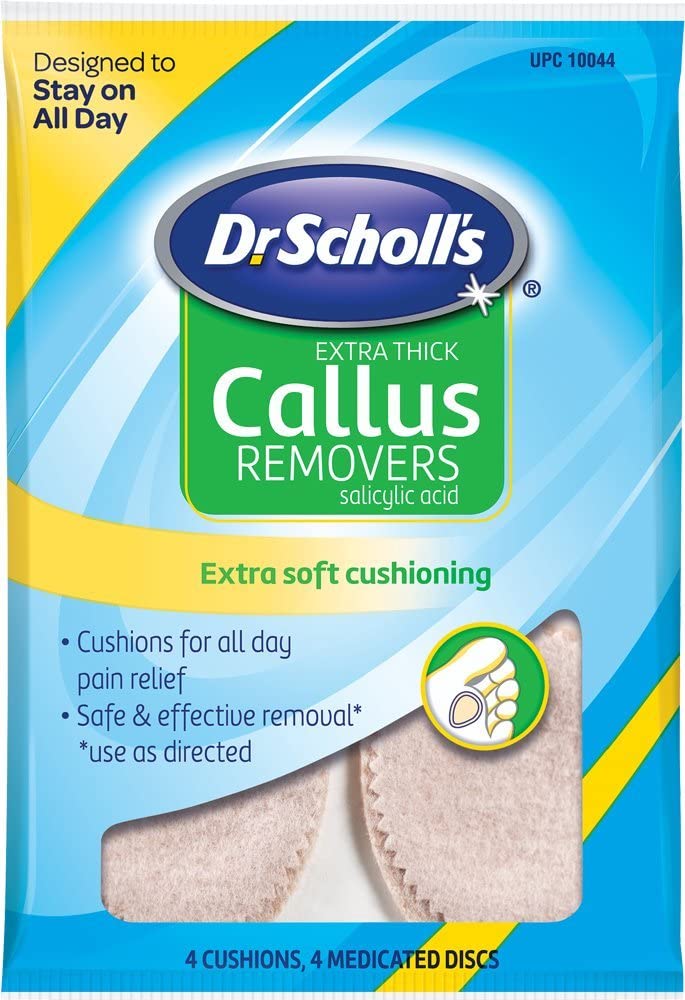 Calluses aren't pretty, but most importantly, they are painful. So, having a stress-free, at-home solution is imperative to getting you back on your pain-free feet once again. The problem is finding that go-to product. 
We've heard a lot about Dr. Scholl's Callus Remover — good things and bad. So, we thought we'd try it out to save you time and hassle. Is it worth your money? Does it actually work? Stick with us to find out.
TLDR: Ultimately, we were disappointed with the results. If you are looking for a simple and effective solution, this isn't it. We'd recommend the Swissklip Callus Remover Foot Scrubber; it's undeniably the best callus remover on the market.
Dr. Scholl's Callus Remover Pros and Cons: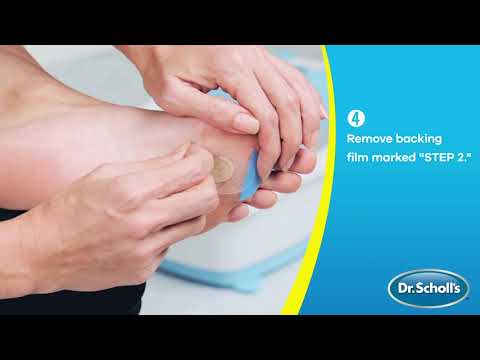 Pros
Extra soft cushioning

Designed to remain in place all day long

Medicated for at-home callus removers
Cons
Routinely come off in the shower or when sweaty

Rather expensive for a pack of four

Complicated to use

Changes the color of the skin surrounding the callus

Isn't good value for money

Medicated discs are actually very small

Does not work for large calluses
What Is Dr. Scholl's Callus Remover?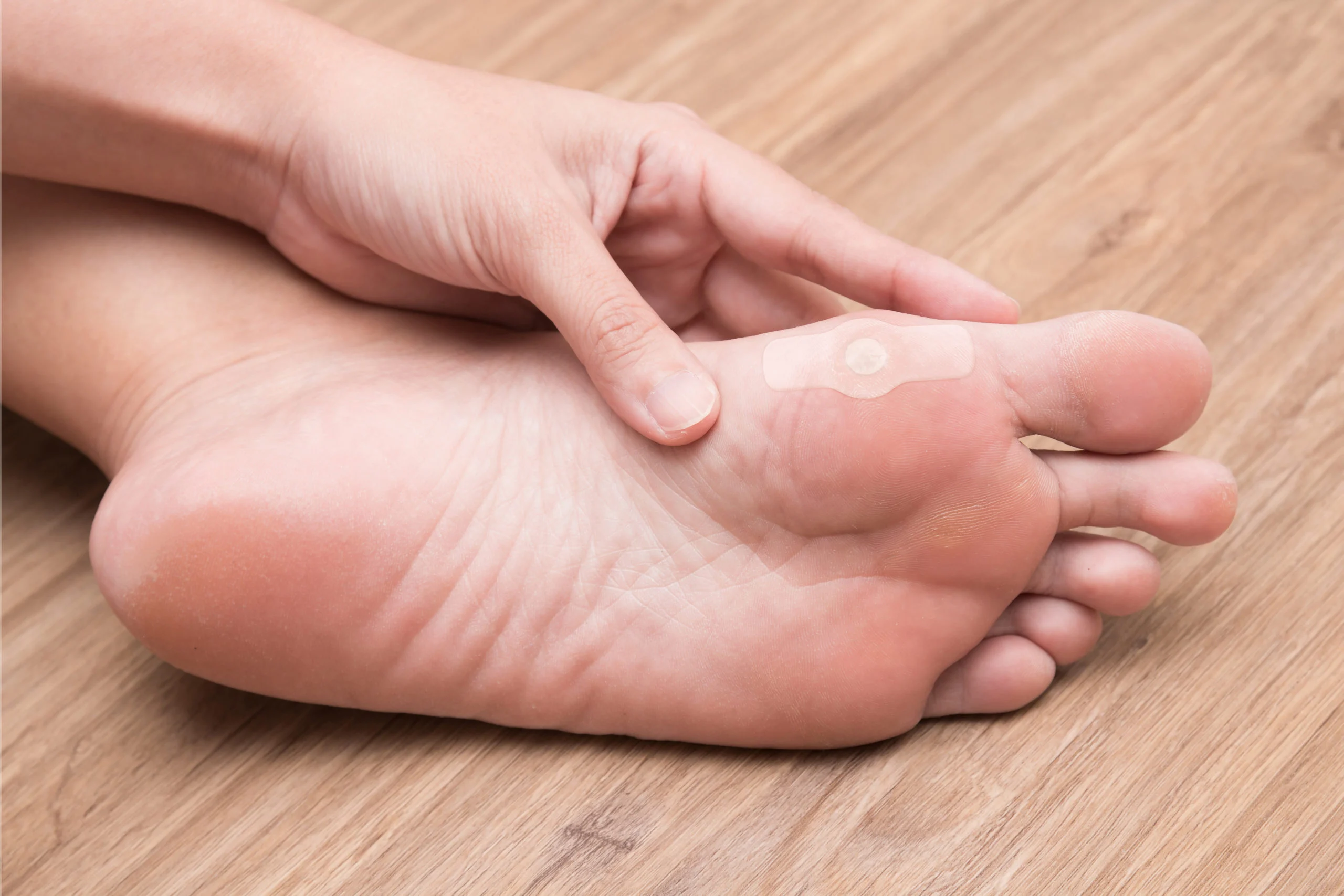 Dr. Scholl's Callus Remover — particularly the extra thick ones we tested — are medicated discs that are designed to stay on all day and remove foot calluses. The pack comes with four cushions and four medicated discs. 
As per the instructions, the cushions are strictly for your comfort and don't actually help with the removal process. Although the cushions ensure you won't be bothered by pressure on your hardened skin throughout the day, it's the discs that actually get rid of the callus.
The active ingredient is salicylic acid, which makes up 40% of the medicated disc. However, it contains inactive ingredients, including:
Iron oxides

Mineral oil

Petroleum hydrocarbon resin

Synthetic polyisoprene rubber

Talc

Silicon dioxide

Antioxidant (CAS 991-84-4)
Unlike pumice stones or foot scrubbers, you don't have to rub or scrape your foot to get rid of the calluses. Salicylic acid supposedly does that for you.
The Key Features of Dr. Scholl's Callus Remover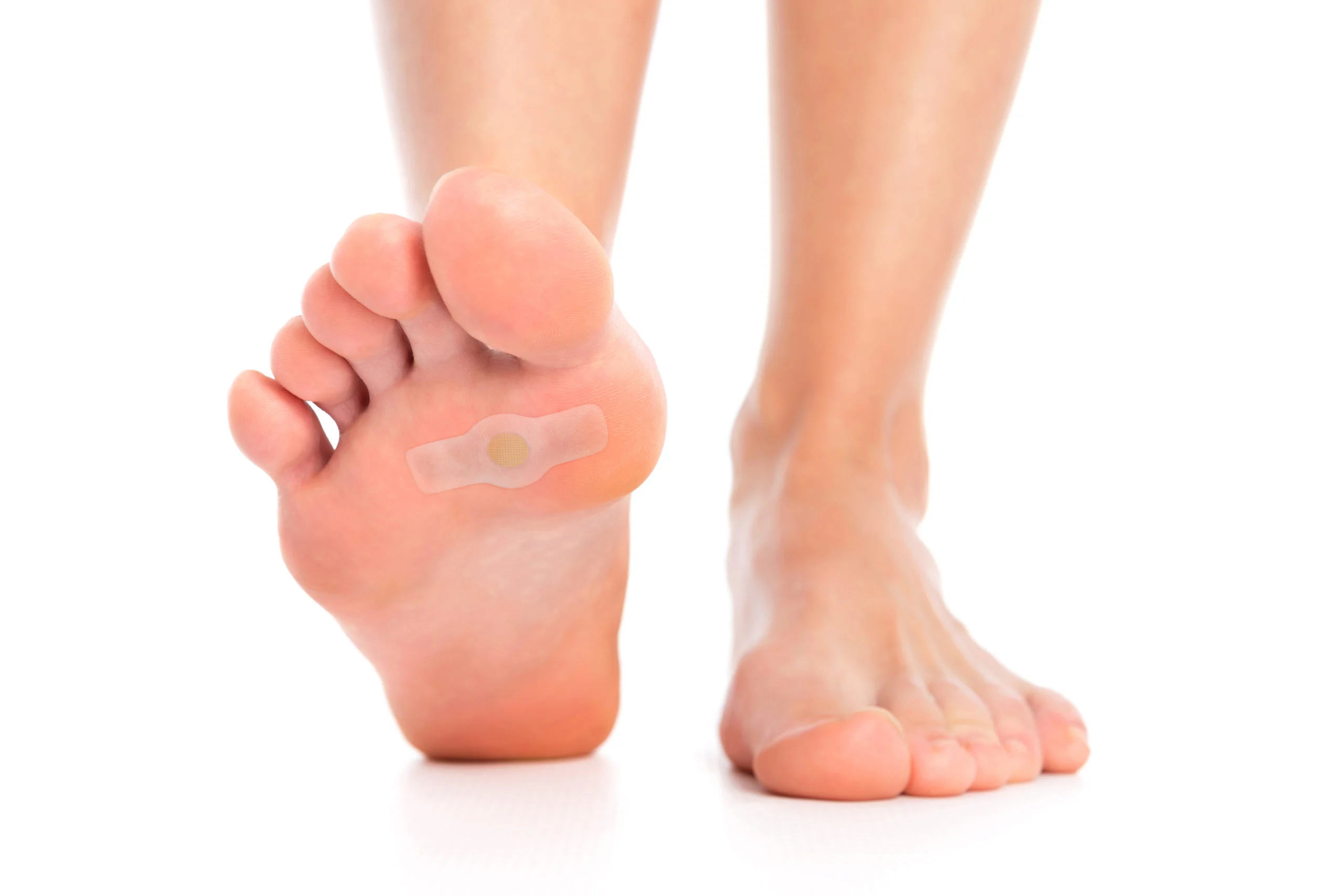 Perhaps the main feature of Dr. Scholl's Callus Remover is the maximum strength medicated discs which safely eliminate calluses when used as instructed.
Inside the packet, you'll find cushions alongside the medicated discs. These are to protect your foot throughout the day, ensuring the disc doesn't create any uncomfortable pressure while you're going about your business. We think some confusion around this product comes from people believing the cushions contain the salicylic acid (they don't). 
The cushions themselves are extra thick and soft for ultimate pressure and friction protection. Walking isn't a chore. In fact, we forgot they were there after a while. 
You get four cushions and four medicated discs in one pack. According to the manufacturer, you can use one disc and cushion for 48 hours. After that duration has passed, you will need to swap them out. 
Lastly, you get a 60-day satisfaction guarantee when you purchase the product on Amazon, covered by Bayer HealthCare LLC. Most people never consider guarantees when shopping for products like this, but it's an interesting feature to keep in mind.
How Does Dr. Scholl's Callus Remover Compare to Other Callus Removers?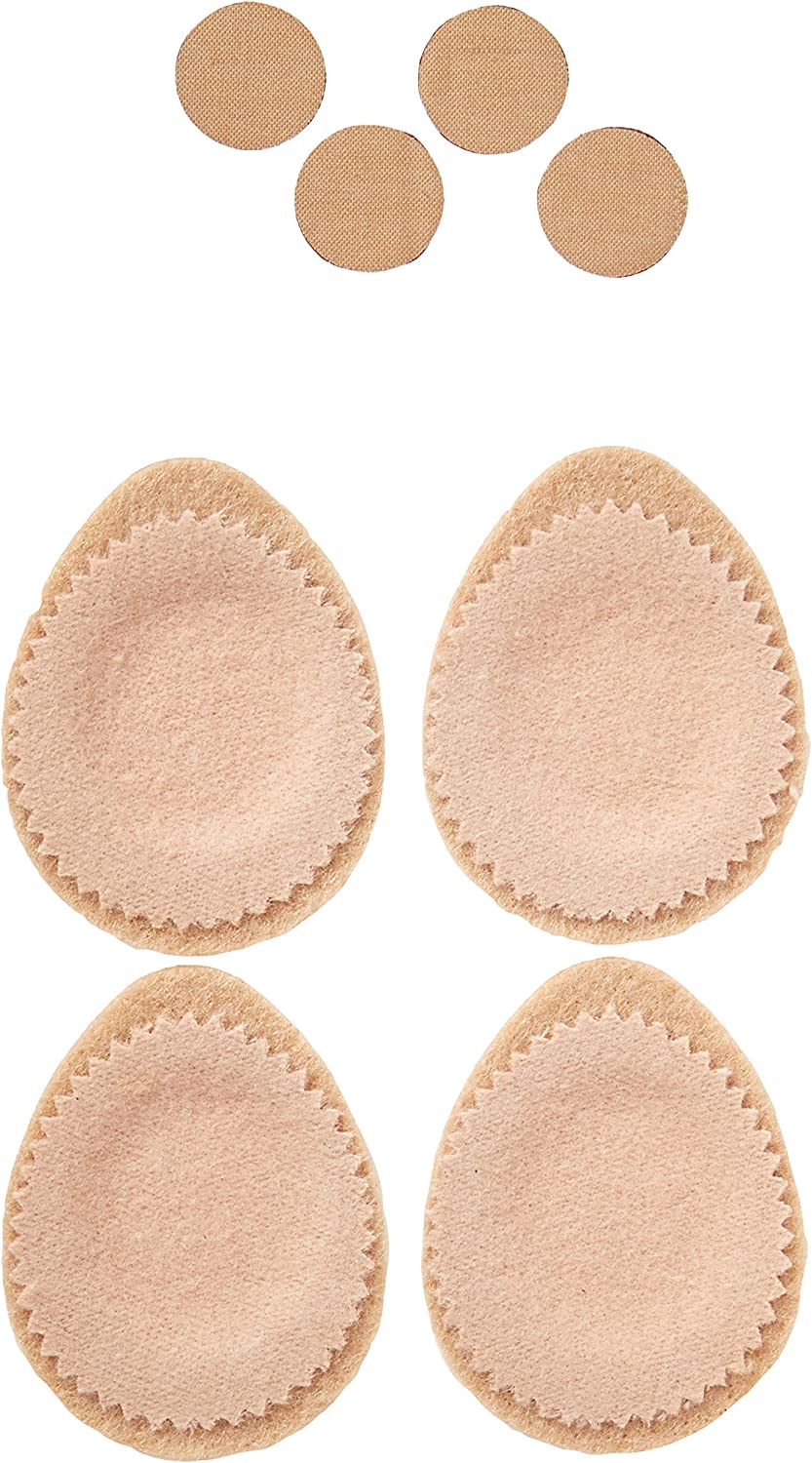 Compared to other callus removers, Dr. Scholl's medicated discs are mediocre. They work for some people, but they're rather expensive and take a long time to show any results. 
Also, the pads don't last forever. You can only use one disc for 48 hours. So, you'll run through the pack of four in just over one week. Is that worth the money you'll spend? We don't think so.
Don't get us wrong; we don't think it's terrible. It did the job after a while. However, you can find much better callus removers if you're looking for increased benefits and lower prices. In our experience, the best callus remover out there is Swissklip's foot scrubber. 
Who Should Buy the Dr. Scholl's Callus Remover?
If you love nothing more than digging into lengthy, complicated processes, Dr. Scholl's Callus Remover is the one for you. From cutting down the discs to fit your callus to adding the cushion to waiting to soaking to repeating the entire ordeal, complicated is undoubtedly the keyword here. 
Those who want to splash a bit of cash on a callus remover with a complex procedure are on the right track with this one. It just wasn't for us.
Why Should You Get Dr. Scholl's Callus Remover?
Truthfully, we don't think you should purchase Dr. Scholl's Callus Remover. However, if you're searching for a couple of reasons why you should buy it, you're in luck. 
If you have the budget to warrant spending quite a lot of money on a consumable product that you'll need to replace every 48 hours, it's right for you. 
Although, you'll also need to be a fan of time-consuming, somewhat-confusing processes if you want to have a good time with the product. 
Essentially, you should buy it if you fancy splashing some cash and going through a complicated process to remove your calluses. 
How Do You Use the Dr. Scholl's Callus Remover?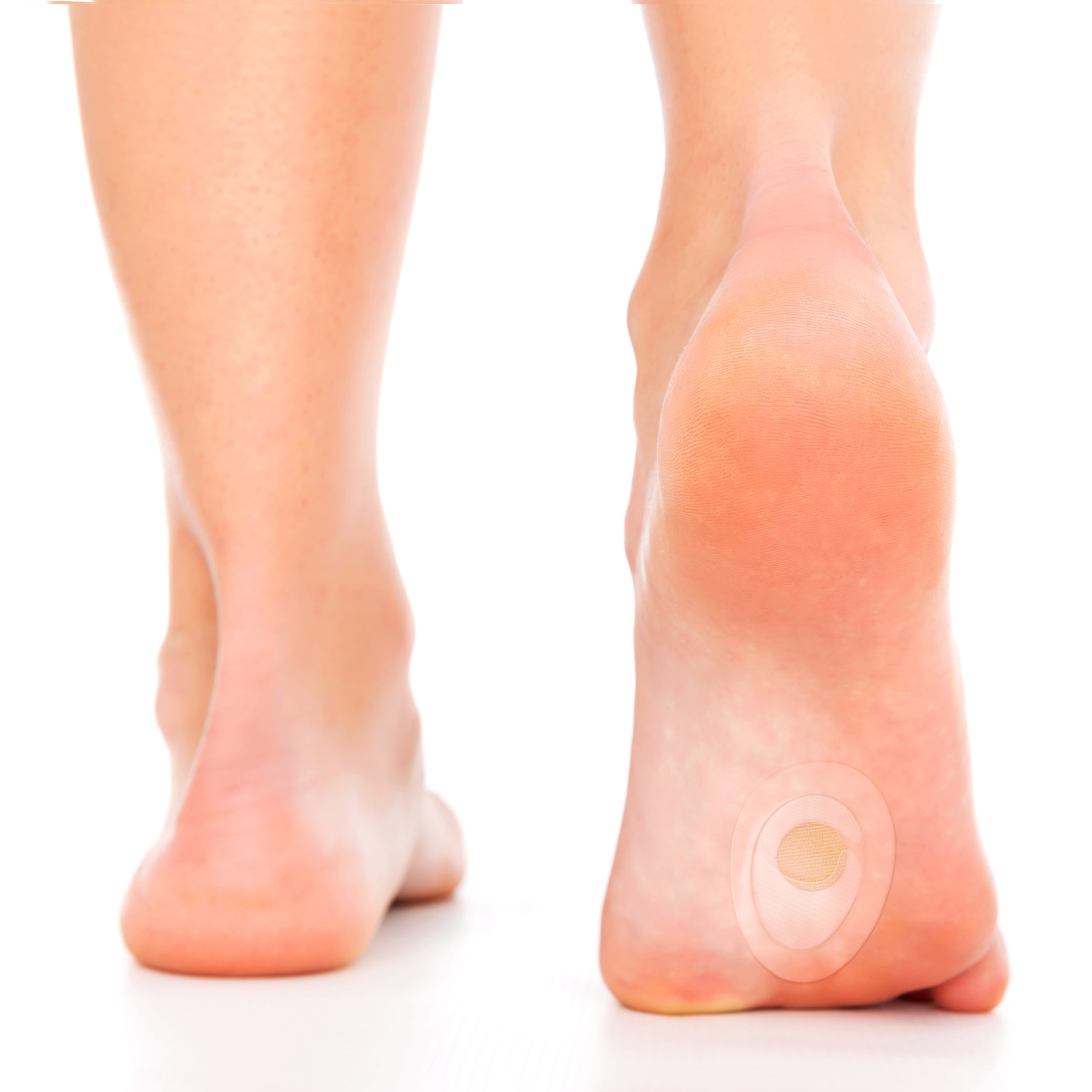 As far as callus removal goes, Dr. Scholl's pads are perhaps the most complicated method.
We've tested many products designed to eliminate calluses, and this might be the most long-winded at-home solution we've come across. It's even more complex than the Tip2Toe Electric Callus Remover!
Here's how to use Dr. Scholl's Callus Remover:
First, wash your foot with the callus. 

Dry it thoroughly. 

Cut the medicated disc to fit the callus. They're quite small anyway, so you might not need to. 

Put the medicated disc on the callus. The sticky side faces the skin. 

Cover the disc with one of the cushions. 

Remove the medicated disc after 48 hours. 

Soak the callus in warm water for five minutes to help the removal process. 

Repeat this process every 48 hours for up to 14 days. Your callus should be removed. 
As you can see, it's a pretty lengthy, complex process for something that should be relatively simple! It lacks the major benefits of the Swissklip model, which we've tried and deemed it the best of the bunch. 
Does Dr. Scholl's Callus Remover Really Work?
We can't deny that Dr. Scholl's medicated callus remover did work for us. But, as you'll see from the section below, it hasn't worked for everybody. 
Even though it worked, we certainly wouldn't purchase it again. The process is simply too long-winded for us — we don't want to wait up to two weeks to experience callus-free feet. Instead, we're looking for a rapid solution that will only take a few moments. 
But it isn't just about the wait time; it's also about the complicated nature of the process. 
There's a lot of preparation involved before even applying the removal discs. Faffing around cutting (already small) discs down to fit our particular callus wasn't enjoyable. Plus, the extra five-minute soaking after each 48-hour application is too much for most people (us included). 
What Are Customers Saying About Dr. Scholl's Callus Remover?
We aren't the only ones who were dissatisfied with this callus remover. After looking at Dr. Scholl's Callus Remover before and after shots from various customers, it's clear that it doesn't produce the results people were expecting. 
Generally speaking, people seem to be unhappy with the size of the medicated discs (they're too small for larger calluses). However, others had more severe criticism, such as the pads not effectively removing their calluses after recommended usage.
Customers looking for a quick and effective solution were disappointed with the results. Many went on to try Swissklip's callus remover and found more success.
If you're looking to join the callus-free brigade, we highly recommend checking out our Swissklip Callus Remover and Foot Scrubber review. You'll get a foolproof solution at a much lower price.
Where Can You Order the Dr. Scholl's Callus Remover?
You can order Dr. Scholl's Callus Remover from Amazon or the brand's website. If you order from the former, you should expect to receive it within a few days. 
Final Verdict
By now, it's probably clear what our final verdict will be — it's an okay product, but it lacks the cost-effectiveness and simplicity of other callus removers out there. 
If you are looking for a near-immediate at-home solution to your painful calluses, you will find more satisfaction using the Swissklip Callus Remover Foot Scrubber. It's wonderfully easy to use and doesn't cost the earth. 
Moreover, you won't be splashing the cash on a consumable product! You can spend less money and get a callus remover that will last a lifetime, thanks to Swissklip's use of surgical-grade stainless steel.
While Dr. Scholl's Callus Remover worked for some people, we weren't overly impressed with the experience. For a faster, better solution, we highly recommend purchasing Swissklip's callus remover instead. It offers far more benefits without the exorbitant cost (and it's discounted at the moment, so we wouldn't wait around).